Welcome to the inevitable "about me" page. I update this page now and then with some background info about me and the "why" and what I'm doing.
First, this site started out as a tumblr in 2012. Over the past years it grew and grew (and grew) and now it's a "real" web site. This site is run by me, Chris Feichtner, from beautiful Vienna, Austria, Europe, Planet Earth.
tl;DR
I'm Chris and I'm an iPhone photographer. My home is the beautiful city of Vienna. I've been photographing for more than 20 years using different kinds of cameras shooting mostly events and concerts. In 2012, I ditched my DSLR and made the switch to travel and iPhone only photography.
I turned to iPhone photography for one simple reason: I love to travel light. One day, I simply left the cumbersome and heavy backpack with the DSLR in the hotel and photographed only with my iPhone.
For the first time on a trip, I didn't feel like a pack mule. I had it all in my pocket and in my hand. A device to shoot, edit, manage, backup and share my travel photos on the go.
Finding apps
It took me a while to find the suitable apps and gear for my kind of photography that enabled me to do exactly what I did before using my DSLR and notebook.
After trying dozens of different iPhone photo apps from the app store, I settled for a few iPhone camera apps and a few photo editing apps that I use regularly.
iPhone photo gear
Each year, new iPhone photo gear is released to the market. You can buy lenses, tripods, cases, flashlights; stuff that you'd probably buy for your DSLR, too.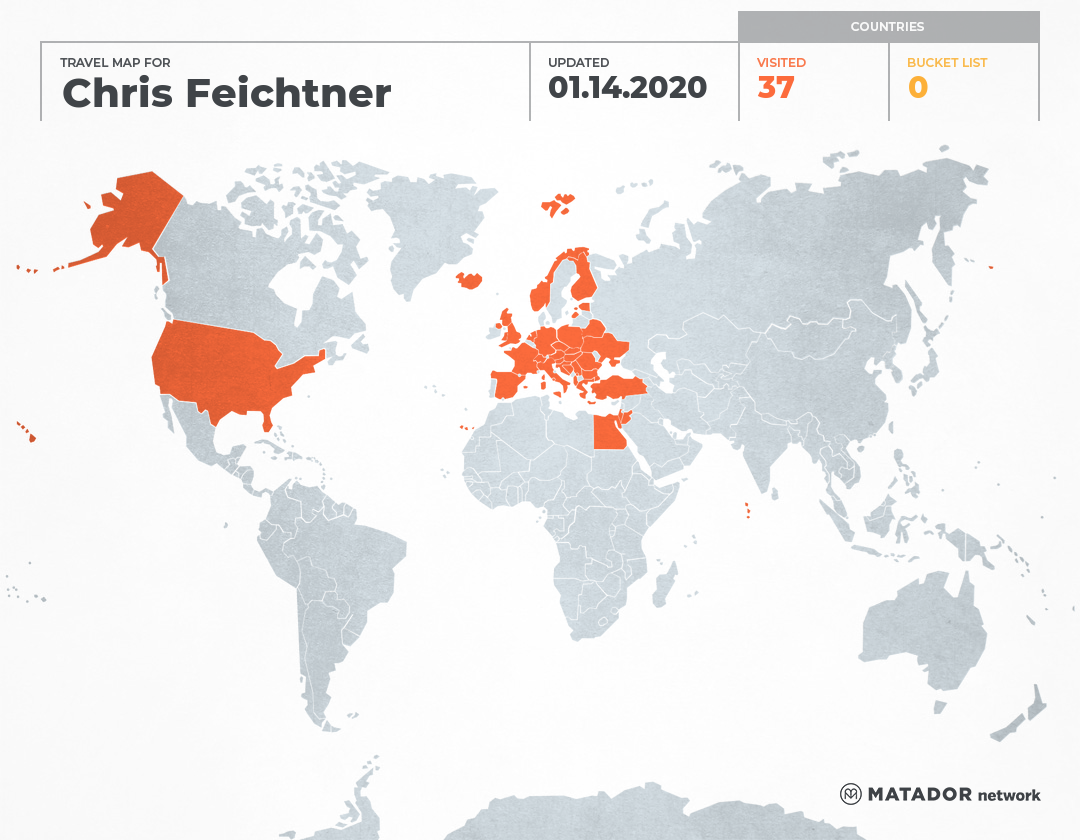 Get your own travel map from
Matador Network
.
There are so many beautiful places to see and to explore in Europe. Be it the alpine regions, the seaside or the beautiful cities.